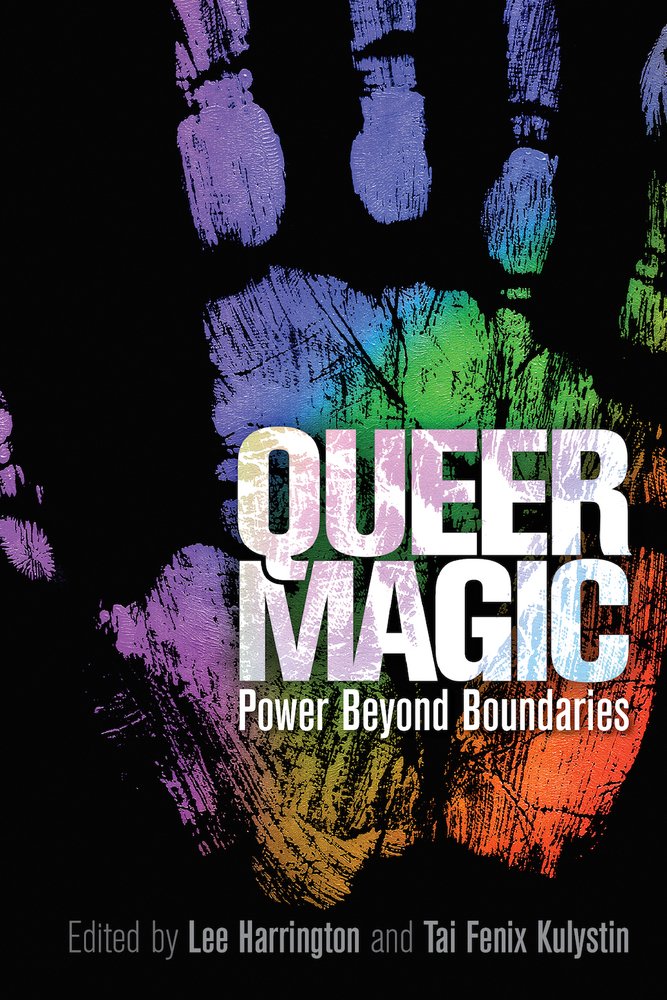 I'm SO excited and proud to have co-created this amazing anthology with Lee Harrington and the 40+ other contributors. The anthology consists of personal stories, poetry, comics, artwork, academic essays, interviews with community elders, and so much queerness of various kinds! My essay for this anthology is focused on the Queer Erotic Alchemy of embodying the Phoenix.
Anthology Description
In a wide variety of pagan paths, many forms of modern magic and mystery hold an expectation that all parties are heterosexual, cisgender, and, in many cases, white. In Queer Magic: Power Beyond Boundaries, Lee Harrington and Tai Fenix Kulystin bring together a diverse and passionate collection of authors and artists who break out beyond that belief and explore how being LGBT+ is not just acceptable when exploring magic, but powerful.
Using the diverse tools of queer activism, education, and storytelling, through academic essays and first-person narratives to comics and poster-style art, this intersectional group exposes a world beyond what so many magical practitioners have presumed is "normal." The reality is that magic, whether in Wicca or Vodou, Heathenry or Polytheism, has been fueled by people and systems beyond the binary for millennia. For many within, magic and queerness are not separate, but deeply entwined pieces of identity, worldview, and culture experienced together, always.
Drag queen magic, Inclusive witchcraft, and magic for healing and survival. Gender transition in Rome, possession practices, and DIY divination. Social justice, queer black tantra, and polarity beyond gender. Honoring ancestors, fluidity of consciousness, and reimagining the Great Rite. Queer sex magic, power sigils, deities that reflect diversity… and more.
Whether you identify as lesbian, gay, bisexual, asexual, transgender, agender, genderqueer, or some other queer orientation, or you are curious about tools to access magic beyond what is often discussed, this book is for you. Each piece is a unique and passionate chance to look into your own relationship with magic, break out of the tales of what your practice "should" look like, and expand your awareness into the queer magic as well as your own power beyond boundaries.
Buy on IndieBound | Buy on Amazon | Buy from Your Local Bookstore